Autumn and winter season unveiled at Rosslyn Chapel: Book now for concerts and candlelight tours
Discover Scotland's ancient visitor attraction, where all-year-round heritage and culture and autumn and winter delights are waiting to be found.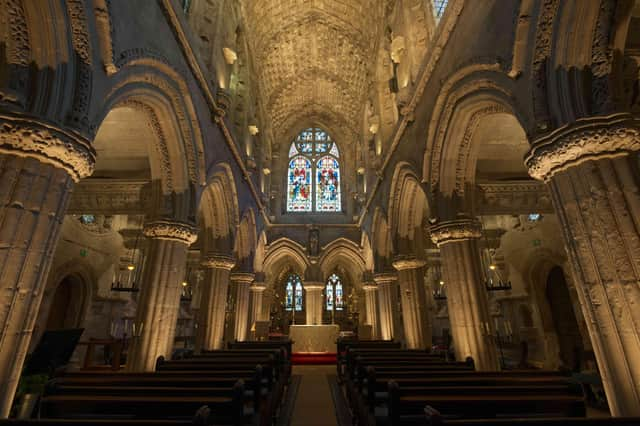 For nearly 600 years, Rosslyn Chapel, just south of Edinburgh, has been drawing visitors to celebrate their faith, marvel at the architecture or explore the location for one of Hollywood's blockbusters.
Open all but three days of the year*, it draws visitors from around the world – but being 45 minutes from Falkirk by car makes it an easy jaunt for intrepid explorers. Autumn and winter are magical times to visit – you avoid the busiest summer times and can see it shrouded in autumn mist, basking in low winter sunlight through dappled trees or in all its candlelit glory for Christmas.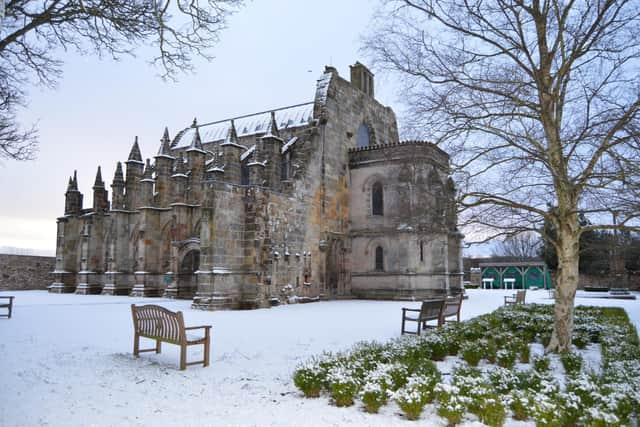 Guarantee your spot by visiting www.rosslynchapel.com to reserve a 90 minute tour. There will be a short talk from a chapel guide to explain the history and point out the key features, then you will have the chance to explore for yourself. New for 2023 is the marvellous new lighting, illuminating 12 magnificent arches and carvings which have, until now, languished in the shadows.
Make the most of your visit by adding in a trip to the coffee shop right next to Roslin Glen, where you can enjoy a panini, filled roll, cake and cuppa.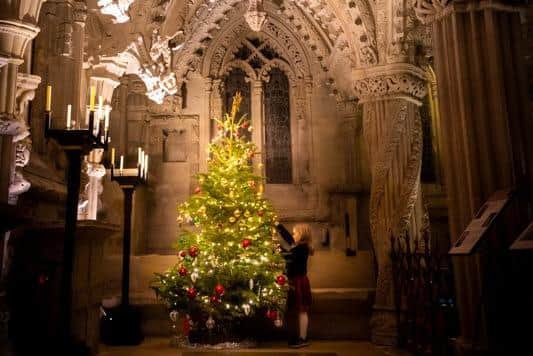 For the 2023 season there are two very special extra events that new or returning visitors will adore. On December 9 the Rudsambee Company of Singers will bring a capella joy to your Christmas cheer, with an eclectic mix of songs. Find out more here.
And if you love a good chronicle from history, who better than the master storyteller himself, Dougie Mackay, who shares midwinter tales of the green man, nature, magic and mystery, guaranteed to intrigue and delight. This special session takes place on December 1.
The Chapel shop has a lovely range for those who like to blend history with the presents! Choose from gifts, books and cards, or buy a gift experience pack, treating someone you love to admission, a guidebook and tea and coffee for two. Available through the Chapel's website too.
Remember every visitor to the chapel and every purchase in the shop or café, helps support the work of registered charity the Rosslyn Chapel Trust.
*Only closed December 24, 25 and January 1.