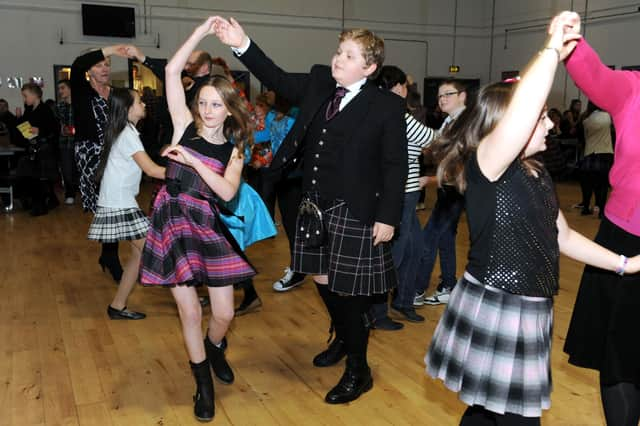 Retro: Wallacestone Primary ceilidh 2012
Wallacestone Primary marked St. Andrew's Day in fine style back in 2012.
Wallacestone Primary held a ceilidh organised by the 2012 P7 pupils to do sometraditional Scottish country dancing along to the music we Scots know and love. Music included old favourites from 'Ye Bonnie Banks and Braes' to modernones like '500 Miles' by The Proclaimers and 'Caledonia'.
P7 teacher Karen Hervey said: "We had a varied programme with singers, baronets, piano and dances. The children are very talented and loved the night. it's important for them to learn about their country's heritage and the feedback from parents was brilliant." More than £485 was raised for school funds at the event.