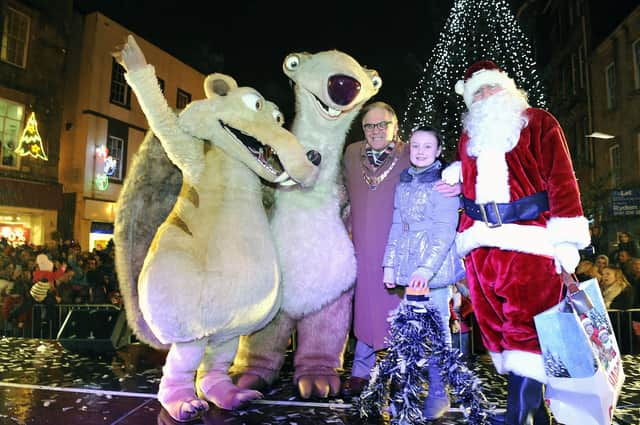 Retro: Falkirk Christmas Lights 2013
Back in 2013, the Christmas celebrations in Falkirk kicked off in style with the town centre lights were switched on.
It was down to the stars of 'Ice Age', Scrat and Sid, to do the honours along with then nine-year-old Darcy Dewar of Avonbridge and Provost Pat Reid. Santa himself put in an appearance too, much to the delight of the hundreds of families who gathered in theHigh Street for the big event. Sing Forth Choir, the Big Bad Wolf Children's TheatreCompany and the Grangemouth Glee Club all took to the stage to entertain the crowdswith a variety of Christmas classics.