The plant hunter largely forgotten by Falkirk
Spring is usually the time when the bursting forth of leaves and flowers signals the end of the cold dark winter days and gives us all a lift of the spirit.
Friday, 10th April 2020, 3:08 pm
Not so this year for obvious reasons.
As we remain in lock down with good people falling ill and losing their lives all over the country, optimism is in short supply.
And yet the flowers and trees carry on as normal and can, without a doubt, bring us all some comfort.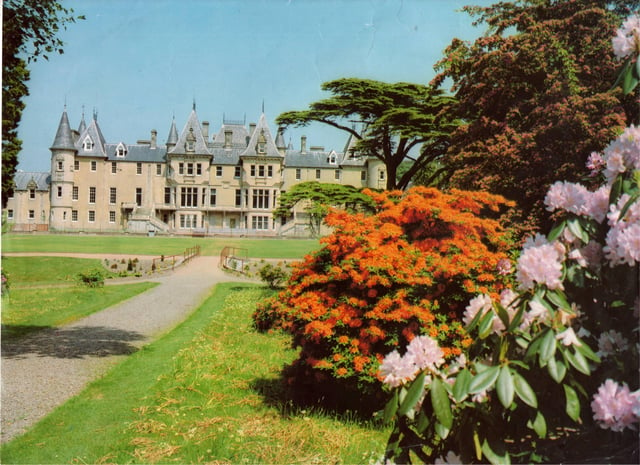 Callendar House
I'm writing this on Sunday looking at my beautiful garden full of spring brightness.
If you have to be confined then this is the place to be.
I am very fortunate as are all those who are similarly blessed or can still walk in one of our beautiful parks.
They may not be quite what they were some years ago when Falkirk was a regular winner of Britain in Bloom awards but they still offer a variety of flowers and shrubs, many of which have their origins in far flung parts of the world, brought back to this country by the intrepid plant hunters of the Victorian era.
Men such as Falkirk bairn George Forrest whose collection of specimens from the far east are now staple plants in many of our gardens and parks.
George was born in Grahamston in 1873, one of the 13 children of George Forrest who ran a drapery shop in Falkirk High Street.
George went to school in the town until the family moved to Kilmarnock when he was a teenager.
He completed his schooling at Kilmarnock Academy and then began a rollercoaster of an early career.
After a couple of years working in a chemist's shop he inherited some money and set off to farm sheep in Australia and dig gold in South Africa.
On his return to Scotland, a chance meeting in 1902 led to his appointment as an assistant in the herbarium at Edinburgh's Botanic Gardens.
Two years later he was off on the first of seven expeditions to the remote Yunnan Province in south-west China in search of new plants. These were dangerous times in a dangerous place but he survived to gather and bring home over 30,000 new specimens especially rhododendrons and primulas.
He was honoured for his contribution, winning the Royal Horticultural Society's Victoria Medal in 1921.
George died of a heart attack in 1932 during his seventh expedition and a few years later there was some talk in the town of some floral memorial. However it was 1945 before the topic came up again.
The Falkirk Herald reported a talk given to Falkirk Rotary Club by the curator of the Royal Botanic Gardens followed by further discussions about a garden in Dollar Park using some of Forrest's specimens.
Once again the idea vanished and not until the modern era was it revived.
Les Pryde who was a principal parks officer in the 1980s and is now the chairman of the Friends of Dollar Park tells me that the Dollar Park idea was back on the table and reached quite an advanced stage before being switched to Callendar Park.
A ''George Forrest Trail'' was created on the south side of the park with several half-circle beds planted out with examples of Forrest's flowers.
I can't quite remember this and I'm not sure that it lasted for long.
So today George remains unmarked in his home town and unknown to many.
But the Friends of Dollar Park have every intention of righting this historic wrong by creating a memorial which will tell the people of the district something of the story of the celebrated ''Plant Hunter''.
They deserve our full support.