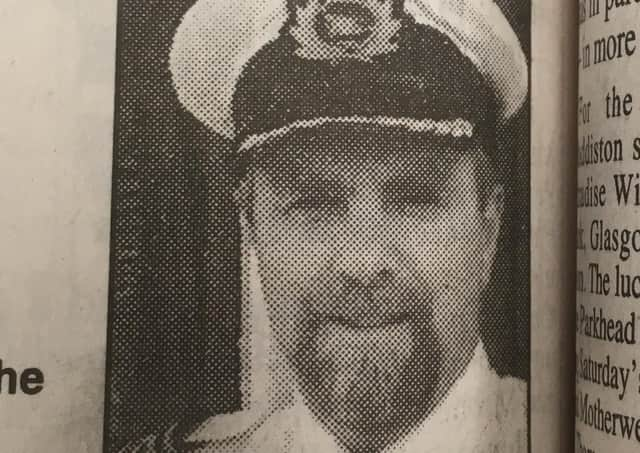 Captain Hugh Sinclair
A new £15.5 million ferry will take to the seas this summer with a Grangemouth man at the helm.
Captain Hugh Sinclair (50) will skipper The Clansman along with Captain Iain Dewar of Fort William.
The Princess Royal officially named the Caledonian MacBrayne ferry.
Mr Sinclair will take charge when the vessel comes into service at Oban on June 7.
It can take up to 100 cars and carry 634 passengers along with 32 crew members.
Mr Sinclair went to sea in 1963 and has worked with Caledonian MacBrayne for 24 years.
He and his wife Margaret have two children, Heather and Alasdair, and two grand-children, Alec-John and Katie.