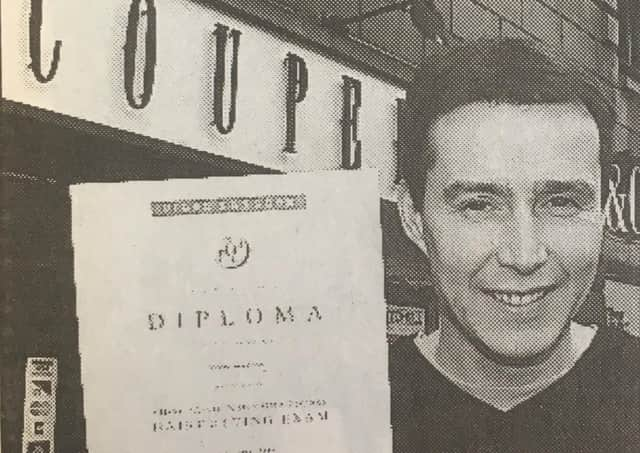 Graeme Hamilton
A Falkirk hairdresser has scooped four diplomas at a course run by world-famous crimper Vidal Sasoon.
Graeme Hamilton, who co-owns Couper & Co with his wife Jackie, recently completed the nine-month course in Glasgow.
He returned to his salon with diplomas in cutting, tinting, hair science and perming.
Graeme (36) of Craighorn Place, Falkirk, was the only Scot on the course and believes he is the first local hairdresser to take part in the course.
He said: ''I've always been a fan of Vidal Sasoon and attending one of his courses was something I always wanted to do.
''A lot of people thought I was daft leaving the salon for nine months but I think I've been proved right.''
Graeme is now keen to put into practice everything he has learned.