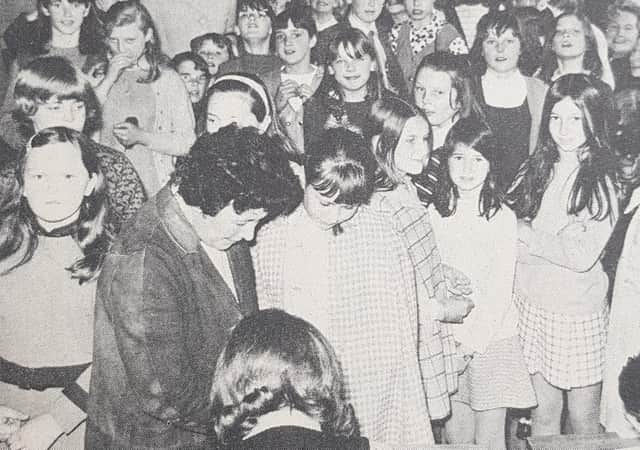 Falkirk Bohemians, Sound of Music auditons
The Bohemians need six youngsters for junior parts in their new musical The Sound of Music, so they advertised in The Falkirk Herald.
When the casting committee arrived at Falkirk Town Hall on Sunday afternoon they found a seething mass of boys and girls.
In all, 230 youngsters tried for the parts of the Von Trapp children in the Scottish premiere.
The eldest daughter, Leisl, was cast from members of the company.
To cope with the rush on Sunday all applicants were given a number. Those not required right away were told when to return and an audition that was planned to last a couple of hours lasted eight hours.
"We were exhausted after it but it was great fun," said president Helen Robertson.