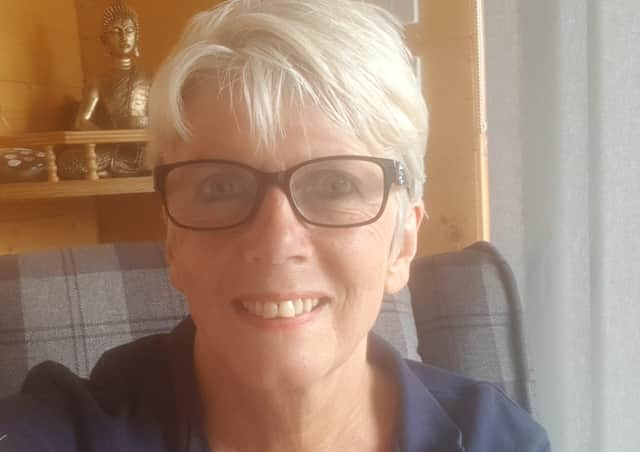 Kirkliston-based therapist Susan Watson. Go to www.facebook.com/pg/Empowering.you.uk to find out more.
Susan Watson runs Perfect Solution Coaching from her garden office in the village.
Last month she and fellow therapist Susie Lawrence released 'Anxiety Workbook', 'Increase Your Confidence and Self-Esteem' and 'Kids and Teens Anxiety'.
Susan said: "I work with people who have problems with anxiety and have perhaps experienced past trauma.
"Myself and another therapist Susie Lawrence set up Inspire Training, training up other therapists. That's where the books come from. We wrote the books to pass on skills to other therapists.
"It's early days, we have sold a few books through Kindle, Amazon and Lulu.
"I decided to do something to help children to stop their anxieties growing. It's teaching them self-help to understand their mind and body."
Susan has also been helping others remotely during the lockdown free of charge.
"I offer some free support via emails because a lot of people are feeling anxious, being isolated for quite a while now.
"I support them as much as possible as not everybody is around at the moment.
"It's mostly local people I support but I have got some up north and down south.
"Sometimes people just want to email me to say how they feel and get problems out of their heads so they are not stuck in that thought all the time. That's all people need. Just somebody to listen."
Susan is currently a finalist in the Inspiration section of the Scotland Holistic Magazine Awards.
The books are available at www.amazon.co.uk/-/e/B088G1G4F8.