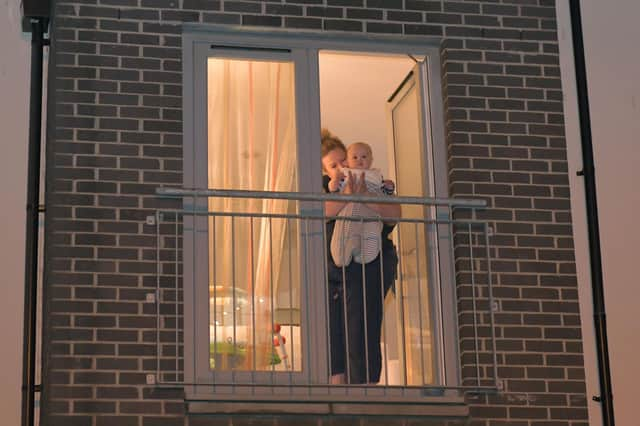 Residents are clapping for NHS staff and carers every Thursday
People across the district have been taking to their doorsteps for the #clapforcarers initiative at 8pm on a Thursday since the country was put into lockdown.
It's a chance for everyone to show their support for those working on the front line during the current coronavirus pandemic by doing a simple act.
All you have to do is go to your front door or window and clap your hands and make some noise.
Robbie MacIsaac (19) playing the pipes last week for #PipeUpforKeyWorkers
The initiative started online and looks set to continue on a weekly basis for the foreseeable future.
Last week pipers across the UK got involved too, playing Scotland the Brave at the same time in the Pipe Up for Keyworkers campaign to show gratitude and support for the hard work being done every day as the number of Covid-19 cases continues to rise across the globe.