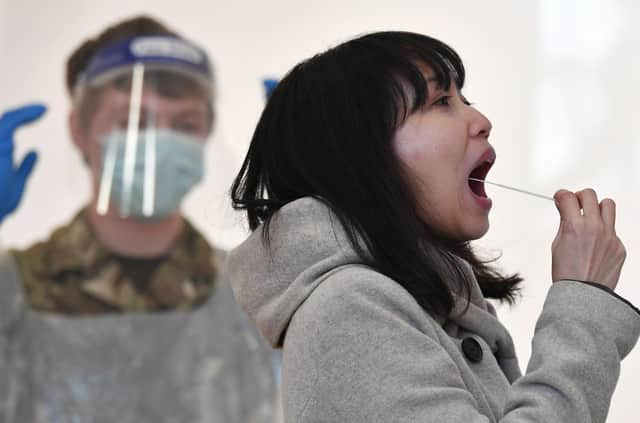 Stock photo by John Devlin
The temporary mobile Covid-19 testing centre, located in Bo'ness Recreation Centre, in Gauze Road, will remain open until Sunday, March 14.
Anyone who lives or works in Bo'ness can make an appointment via the GOV.UK website or by calling 0300 303 2713.
Although the number of local positive cases had risen in the past month, the latest figures, up to March 5, show a fall in cases in the Bo'ness area, with the town's three wards in the 0-2 cases category.
Test appointments will only be released each evening for the following morning and in the morning for that afternoon.
Residents do not have to be displaying symptoms of Covid-19 to make an appointment.
Once appointments are fully booked the testing centre will not appear online as a venue option or be available for call handlers to book however new appointments are released each morning and evening, so if there is no availability please check online or call back later.