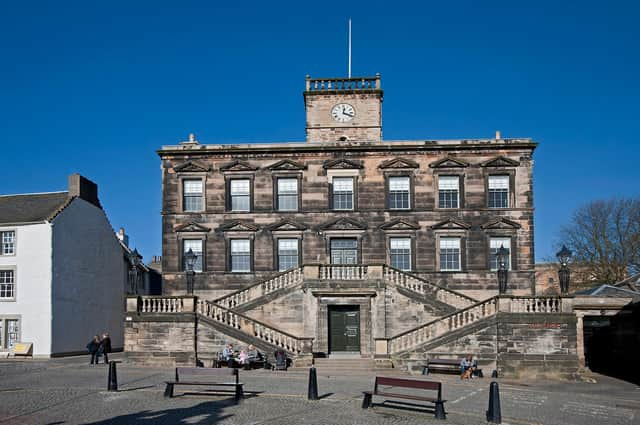 Burgh Halls in Linlithgow is now an Asymptomatic Test Site (ATS).
The asymptomatic testing centre (ATS) will be operated and staffed by West Lothian Council. It will be open daily from 9.30am until 4.30pm.
Residents don't have to book an appointment. It's a walk-in service available for everyone without symptoms who lives or works in West Lothian.
The aim of an ATS is to help stop the spread of the virus locally – so it's really important that as many people as possible come along and get tested.
The ATS at Bathgate Partnership Centre has now closed. Further sites will open in the weeks and months ahead and will be publicised in advance.
Graeme Struthers, depute chief executive of West Lothian Council said: "Thank you to all those that attended the test centre at Bathgate. As we have said, it's our intention to have test centres located across West Lothian over the coming weeks and months.
"Everyone hopes that the numbers of Covid-19 cases continues to fall but it's likely that all areas of West Lothian will continue to be impacted by the virus for the foreseeable future. It's important that we all do what we can to help reduce the spread of the virus.
"Our centres will allow people to take a test and a result will be available within a very short space of time.
"For those that return a positive test, it will allow them to self-isolate and help prevent the spread of the virus.
"Testing will help to identify those without symptoms and help to reduce the chances of those individuals passing on the virus unknowingly."
West Lothian Council leader Lawrence Fitzpatrick added: "Asymptomatic testing is an important part of the process to help reduce incidents of Covid and I'd encourage as many people as possible to attend our centres to take part in regular testing.
"Everyone that attended the Bathgate centre played their part and we thank them for taking the time to get tested.
"As always, please stick to the guidance and should you experience Covid symptoms, self-isolate and book a test."