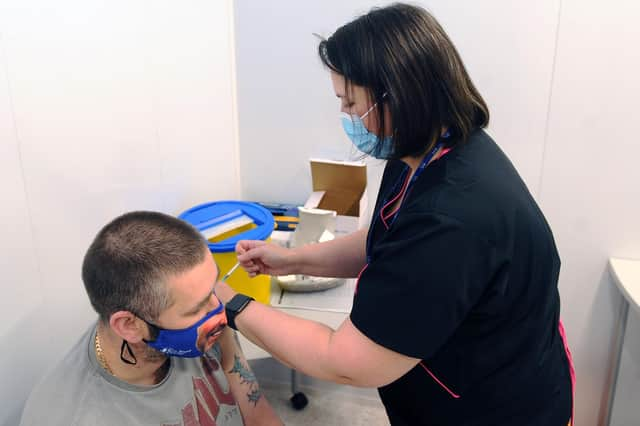 06-02-2021. Picture Michael Gillen.
The latest seven day figures for Queensferry West and Queensferry East, for the week February 1-7, show that for the second week running there were 0-2 cases in each of these two 'neighbourhoods'. Placing them in the 'suppressed' category, with the official figure not given to protect patient confidentiality.
In the week January 18-24, Queensferry East had four cases, giving a per 100,000 of the population rate of 79.9. Queensferry West recorded nine cases, 228.5 per 100,000.
In the 'Dalmeny, Kirkliston and Newbridge' neighbourhood,there were six positive coronavirus cases last week, giving a rate of 70.6. This was down from nine cases (105.9 per 100,000) the previous week and 12 (141.1 per 100,000) the week before.
Across Edinburgh as a whole the number of positive coronavirus test results continues to fall. Last week there were 352 cases reported, giving a rate of 67.1 per 100,000. Slightly down from January 25-31 when there were 373 cases (71.1 per 100,000), and considerably down on the previous week of January 18-24 when there were 521 cases (99.3 per 100,000).
The number of cases across Scotland has continued to fall since the latest lockdown measures began last month, with the national average now at 113.7 cases per 100,000.