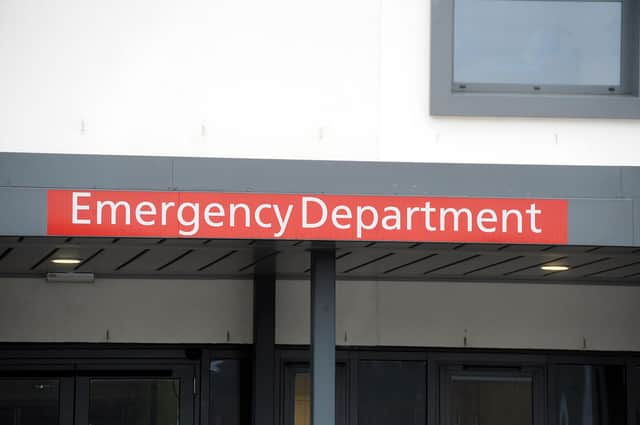 The number of people attending A&E in Forth Valley has sunk to an all-time low due to the COVID-19 pandemic
According to Public Health Scotland figures, which stretch back to 2007, NHS Forth Valley had its lowest ever attendance at A&E in April with just 3718 people coming in for treatment.
This compares to 7422 in April 2019.
NHS Forth Valley A&Es recorded their second lowest ever figures in December 2020 with 4479 compared to 7193 for December 2019.
This suggests the COVID-19 lockdowns have a lot to do with the low figures.
Despite those low attendances the percentage of people being seen within the four hour target in December 2020 was 91.5 per cent – when the national standard has been 95 per cent since 2007.
Attendance figures and percentage of patients seen within four hours for NHS Forth Valley A&E in 2020:
January – 7223 (88.1), February – 6775 (94.3), March – 5618 (93.2), April – 3718 (97.2), May – 4945 (98.0), June – 5859 (97.2), July – 6304 (95.7), August 6752 (93.2), September 6060 (91.0), October – 5603 (94), November 5204 (94.4) and December 4449 (91.5).
In Scotland, the third lowest number of A&E attendances was recorded in December as the country entered a new COVID-19 lockdown.
The Public Health Scotland figures show there were only 93,829 people attending A&E services across the country last month and there were 86.4 per cent patients seen and admitted, transferred or discharged within the Scottish Government's four-hour target.