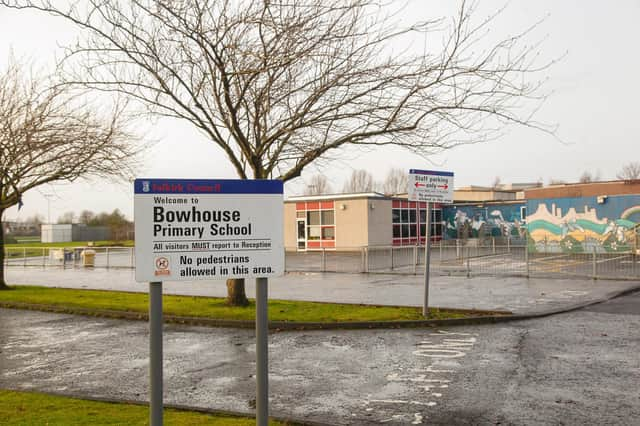 Bowhouse Primary School in Tinto Drive, Grangemouth
Grooving to the sound of Bits and Pieces by GBX, some familiar faces from the Tinto Drive School, including acting head teacher Mrs Harley and janitor Mr Dick were shaking a tailfeather to the tune and taking part in the catch the whoa challenge.
A kind of online pass the parcel, catch the whoa sees participants miming the act catching something, doing a wee dance and then throwing it to the next person.
The Easter "holidays" come to an after today as home schooling resumes next week.