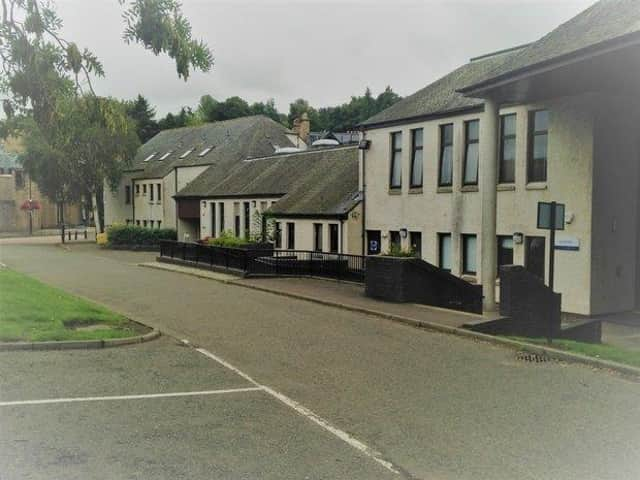 The Low Port Centre in Linlithgow.
Low Port Centre operators West Lothian Leisure plan to close it in the coming months. The council executive made the centre 'surplus to requirements' in their meeting on Tuesday, leaving Lochside Playgroup in limbo. The property will be appraised and marketed to judge potential commercial or community use for the building.
Dr Helen Mann, chairwoman of Lochside Playgroup, said: "I feel like I and the children have been dropped like a stone by the council. They want to sell the building to make money without thinking of the consequences for the community - Linlithgow will lose the base for a playgroup, as well as a wonderful outdoor area where they play and learn.
"Not only that, but at a time when outdoor education and early years care are seen as key to party manifestos for the elections, the council are suggesting that it can be easily moved as it if were a Zumba class or a five-a-side football - we can't simply move to a leisure centre.
"Quite simply, the council are acting like asset strippers who are more interested in making money than providing vital services for the community they are supposed to serve."
A West Lothian Council spokesperson said: "We do not require the centre for delivery of any council services, so it was agreed by Council Executive that it will go through the council's Surplus Property Procedure to find a new use for the former outdoor activity centre. No decision has been made on any potential future at this stage, and all responses will be reported back to the Council Executive for consideration.
"We have been in discussions with Lochside Playgroup over a wide range of potential new locations, which would allow them to continue operating in the future. It would not be viable to keep the Low Port Centre open for one user, as this would greatly constrain any potential future uses.
"The council has sufficient capacity to offer funded early learning and childcare to all eligible two, three and four year olds in the Linlithgow area, with additional places also available from our private partners."