Graduation celebrations for school leavers and graduates
A former school headteacher turned independent celebrant is offering a unique way for Falkirk families to mark their children's milestone moments during lockdown.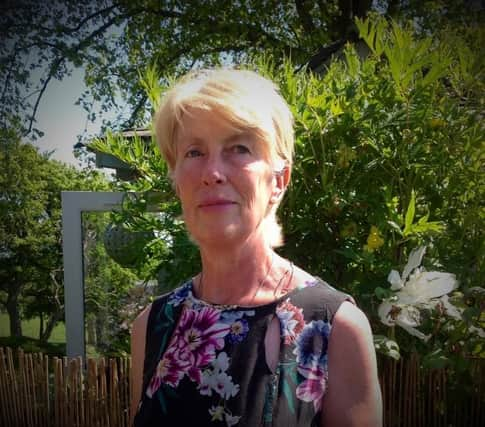 Gillian Robertson, who for 12 years was headteacher at Carrongrange High School, is currently training to be a OneSpirit Interfaith minister, and has set up a business as an independent celebrant. That means she can celebrate events such as baby namings and weddings, and take services such as funerals.
But with schools and universities closed by the coronavirus pandemic she's created a meaningful and highly personal service to mark the transition from primary to secondary, leaving high school, or to mark university graduations. Gillian says that, while her 'graduation celebrations' cannot replace end of term prizegivings or formal graduation ceremonies, they could play a very important part in helping young people and their families recognise the importance of these significant milestones.
The ceremony can take place in your own garden or hers, and can provide a memorable and touching way to celebrate the transition.
Gillian, who runs 'Remember Love - Cuimhnich air a' Gradh', says saluting these big occasions is momentous for the student and their families and shouldn't go unnoticed: "At the moment we have children in primary seven who are suddenly no longer going to school, seeing their friends and who cannot mark the transition to high school in the usual way. Similarly, high school pupils are faced with a sudden end of their school career. They should all be enjoying prize-givings, end of term shows and proms.
"There are also students who have spent four long years at university, and their families are not getting to attend the formal ceremony to mark their achievement, to tell them how proud of them they are."
Her ceremonies, which start from just £50, are highly personalised events, with full social distancing rules in place. They can include photos, messages from loved ones near and far, a gift for the occasion and, if required, be videoed for posterity.
Gillian added: "It's a chance for a more intimate celebration when family members can share their pride directly with their son or daughter, and they in turn have an opportunity to thank their family for their love and support."
A typical ceremony would include a Spotify music playlist chosen for the occasion, and offer the chance for family members to include their own speeches if they wish and to take photographs, creating their own magical memory of the event.
Gillian can include readings or poems to suit, create individualised poems and can read out messages from loved ones who cannot attend due to lockdown.
The student would receive a presentation copy of their personalised script as a memento. Events can be held throughout Falkirk and West Lothian.
You can find out more about Gillian's services on her Facebook page or call 07940 484319.