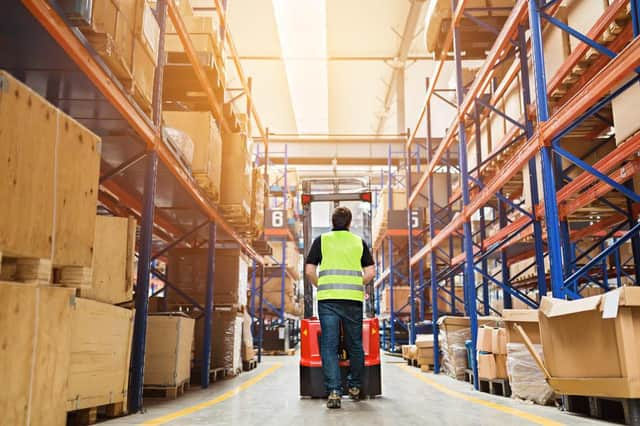 Want to stand out from the crowd in a competitive care, warehousing, security and management jobs market?
These courses are an ideal way to upskill for specific industry sectors and are linked to vacancy demand in the Forth Valley area, making them a great way for candidates to stand out when applying for a career change due to the pandemic.
Skills Boost courses available now on Reset range
Originally, Skills Boost courses launched back in January as part of FVC's range of Reset Courses to be offered as part of the exciting new East Central Scotland Colleges Collaboration.
Skills Boost courses can also be undertaken if the prospective student is on furlough and over the age of 25 to be eligible for the National Training Transition Fund (NTTF).
Dr Ken Thomson, principal of Forth Valley College, said: "These new Skills Boost courses will be an extremely useful qualification for anyone looking to change career, to have on their CVs and will help them stand out from the crowd in a very competitive care, warehousing, security and management jobs market. We can't wait to hear from potential students eager to take the next step to securing their ideal job."
Lynn Kennedy, Forth Valley employer and partnership manager, Department for Work and Pensions, said: "The new Skills Boost courses are a great way to access training with the genuine prospect of a job at the end."
The Skills Boost: Preparing for Employment course has enjoyed particular success since launching in February and this will be the second outing for the new course. A total of 11 students completed the six-week set of workshops and classes including subjects such as Building Own Employability Skills, Responsibilities of Employment and Core Skills – ICT.
Stephen Grainger, curriculum manager in the Department of Business and Communities, said: "Everyone worked hard in creating this course and it has proved to be a popular and very worthwhile addition to the Skills Boost range. We are sure it will once again attract many applications as it will really help people in their search for employment as we start to emerge from lockdown."
The Collaboration initiative, which launched in January, involves Edinburgh College, Fife College, West Lothian College and FVC with the aim of delivering skills and opportunities in Scotland to support the economic recovery, currently suffering from the effects of the pandemic lockdown.