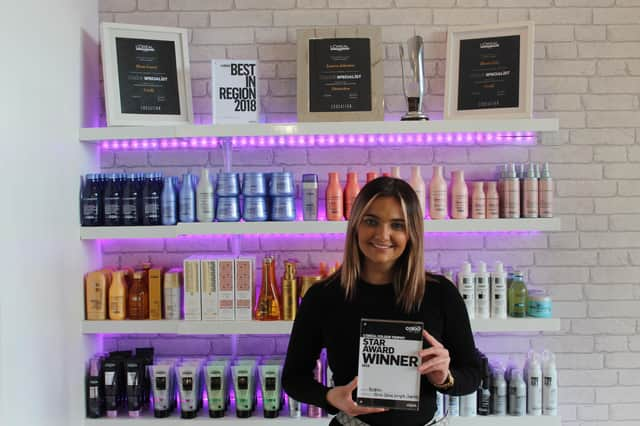 Chaplins: FVC have been great in assessing our two Modern Apprentices.
The Pre-App course allows employers who would normally take on Modern Apprentices in August/September to delay their recruitment and be able to draw from these pool of candidates when their businesses are able to do so.
FVC are proud of having a 100% achievement rate of Pre-App graduates securing MA employment during the last few years, and will have 72 eager Pre-App candidates looking for employers to take them on over the next six months.
Training is tailored specifically to each employer
The Construction programme is an 18-week programme giving the Pre-Apps the foundations of construction skills required for the workplace. The Engineering programme will run from September to June and candidates will receive their NC in either Electrical, Mechanical or Instrumentation and Control, as well as some practical units in the workshop.
This allows the candidate to get 'apprenticeship ready' and means the employer can recruit from a pool of learners who have been preparing for work and ready to progress to an apprenticeship. FVC are looking for more engineering and construction companies to commit to taking on a MA, after they complete their full-time Pre-Apprenticeship course. Contact the Business Development Team on [email protected] to find out more.
A Modern Apprenticeship (MA) programme could also be the answer as it is designed to support your business, by allowing people to 'earn while they learn' and attain industry recognised qualifications at the same time.
A MA could be a new team member or an existing employee seeking to increase their capability. MAs get the skills they need through a combination of on the job training and college study, to achieve this industry recognised qualification. And some or all of the training, will be funded by the Scottish Government and administered by Skills Development Scotland.
Our expert lecturing staff and excellent facilities help to tailor training specifically to each employer and we pride ourselves on our close professional links with each industry.
Our recently completed state-of-the-art Falkirk Campus – and its multi-zone workshop environment - offers engineering and construction MAs access to high standards of teaching expertise and the ultimate experience in training.
Construction workshops at all three of our campuses in Alloa, Falkirk and Stirling and experienced staff, are second to none in the Scottish industry with MA joiners, plumbers and painters and decorators enhancing their trade skills at FVC.
Hairdressing and hospitality MAs are monitored in the workplace by our very professional Work Based Assessors, throughout their apprenticeship.
Other MAs will attend the College either on agreed blocks or day release to learn, as well as being based in their employer's place of work. Time spent at College can vary depending on the apprenticeship and programmes, which typically last between one and four years.
Programmes cater for male and female students of all ages – although it's worth bearing in mind funding may only be available for certain age groups. Some companies may also have specific entry requirements and applicants will need to undergo an interview before being accepted onto any of our programmes.
Case study – Chaplins Hallglen
Chaplins Hairdressing Salon in Hallglen has been very impressed with FVC's MA programme, helping with the development of their award winning employees.
Hairdressing MA Olivia Wright (19) recently became a L'Oréal Colour Trophy Star Award and Scottish Region winner.
Rhona Fish, who owns Chaplins, said: "Olivia is a real asset to us here at Chaplins. I believe that in all of my 30 years in hairdressing I think she is the one that could go all the way to the top. We are delighted with the standards of our hairdressers here at Chaplins and FVC have been great in assessing our two Modern Apprentices."