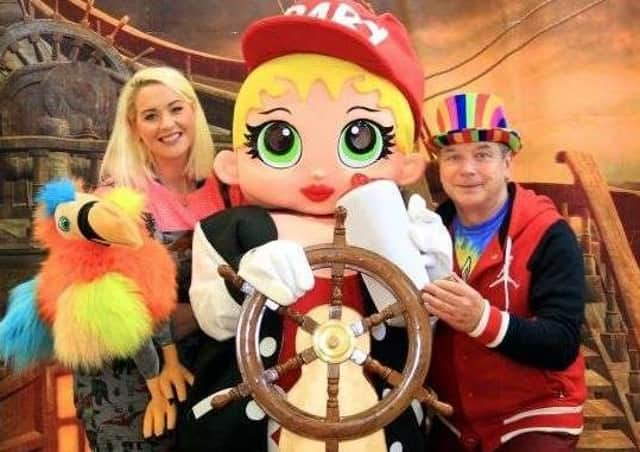 Gerry Ogilvie, the man behind the Fun Gang, now aims to send his book character Benny to the Moon.
He helps disadvantaged children and families with creative writing, reading and having fun at his free kids' show The Fun Gang - which, for example, last year appeared at Trinity Church during Falkirk Storytelling Festival.
Gerry's latest book is packed with facts about space and word games, and also aims to help children with learning, reading and understanding words.
He says: "It's a worry that almost 30 per cent of children starting school are unable to communicate in full sentences and struggle with basic words".
When his latest book is published he will be giving free copies to local schools.
He added: "The books contain stories that kids love and they can learn things as well.
"Having fun is often the best way to learn. It engages people and if you get their interest then children have a better chance of learning.
"Children have a right to have fun. It improves confidence, creative abilities, well being, and can lead to better mental health".