Prom preview events at Falkirk's Envy Gowns to help fundraise for breast cancer charity
A Falkirk boutique is hosting special prom preview events this weekend while raising funds for charity.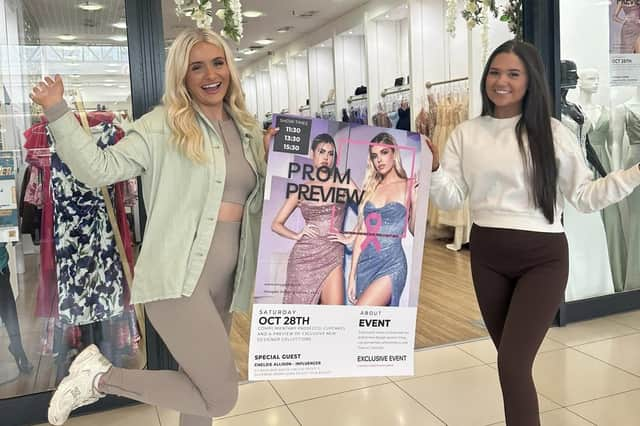 Envy Gowns in the town's Howgate Shopping Centre is holding three sessions for its prom event on Saturday. As well as giving people the chance to enjoy a preview of some exclusive new designer collections for Prom 2024, the event will also be helping to raise vital cash for charity Breast Cancer Now.
The charity is close to the team's heart after one of the store's directors, Gail Wilson, was diagnosed with breast cancer earlier this year at the age of 28.
Gail's mum and fellow director of Envy Gowns, Carol said: "This year we're having a smaller showing of some new designers that we now have instore. We're delighted to have Miss Scotland 2023 coming along to do some styling demonstrations during the event and a couple of Instagram influencers. The event will be live streamed and used as a promotional backdrop for Prom24."
The sessions, which run at 11.30am, 1.30pm and 3.30pm, are ticketed with all proceeds going to the charity. Tickets are priced £2.50 and can be booked online. The 11.30am preview is already sold out and there's limited availability for the other sessions.
As well as three fashion shows, 'How to' tutorials and special guests, there will be prosecco and cupcakes for those attending. Any attendees wearing pink will go away with a small gift bag.