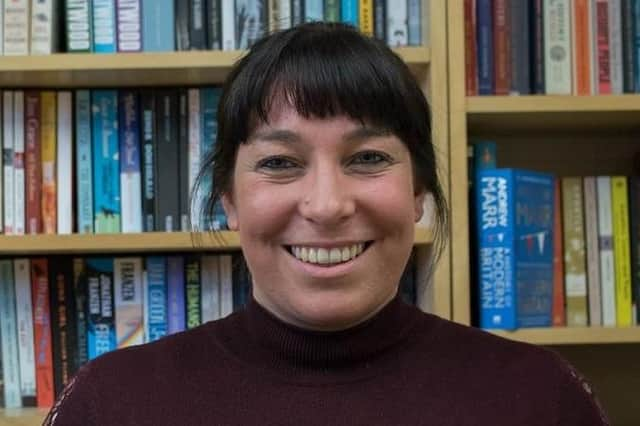 Far From the Madding Crowd owner Sally Pattle
It was cause for celebration at the High Street shop which this year marks its 10th anniversary since rebranding from Linlithgow Book Shop.
The judges were impressed by its innovations during lockdown, including its Home Learning Zone – a suite of free resources for home schooling parents.
There was also the launch of From Linlithgow With Love hampers, which featured gifts from not just the book shop, but neighbouring stores.
In addition the shop has hosted Wee Three Indies, a series of online events in conjunction with Atkinson-Pryce Books in Biggar and The Edinburgh Bookshop.
The next event is the #Wee Nature Fest from March 25 to 28 featuring free sessions with some of the UK's top writers about the natural world.
Owner Sally Pattle said: "We are absolutely thrilled; it is a such a morale boost in a difficult year. The team has worked so hard over the past year and it is nice to be able to step back and say 'well done us'.
"I want to say a huge thank you to every one who has continued to support us. We are delighted to be part of such a wonderful community."
The overall UK winner for the award will be announced in a digital ceremony on May 13.