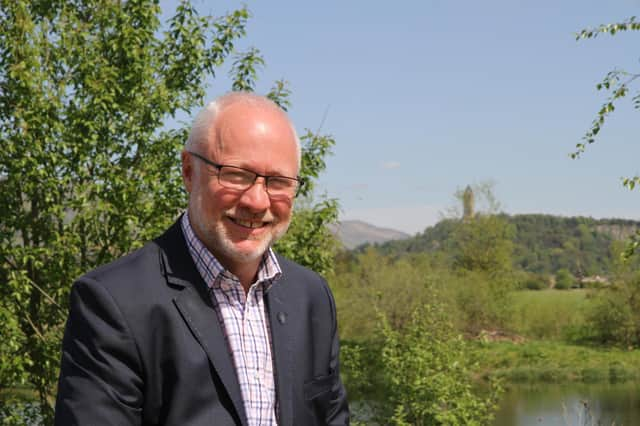 Dr Ken Thomson, principal of Forth Valley College
Dr Ken Thomson was named Regional Director of the Year for Central Scotland at the Institute of Directors (IoD) Scotland's annual Director of the Year Awards which were held virtually on Tuesday.He was one of 19 leaders to collect an award during the ceremony which acknowledged the best in business.
The principal was also shortlisted for the Public Sector Director of the Year award.The judges who chose him as a winner said: "Ken has transformed the business and has outstanding short, medium and long-term vision with plans to keep Forth Valley College campuses at the forefront of the education sector."Ken shows strong evidence of high level leadership of an organisation consistently delivering improvement."Malcolm Cannon, national director of the IoD in Scotland, added: "Dr Ken Thomson is doing an excellent job of ensuring Forth Valley College is offering the highest quality further education options for students across the country. "In a challenging environment, he is working closely with his team to ensure the education and prospects of students are at the forefront of all they do."Dr Thomson said: "I am delighted to have won this award which was presented by such an important organisation as the Institute of Directors.
"I must say that although I have received this award I honestly feel that it reflects, not only the nominated director, but also the quality of the organisation they represent and I am proud to have won in my role as Principal of such a wonderful college.
"This recognition is borne out of hard work, but I find much of my inspiration comes from the talented people I work with at Forth Valley College and their constant desire, determination and commitment to Make Learning Work for the people of Forth Valley and Scotland as a whole.
"I am very proud to have won, proud to work for such a wonderful college and proud to have so many excellent colleagues to share this with."