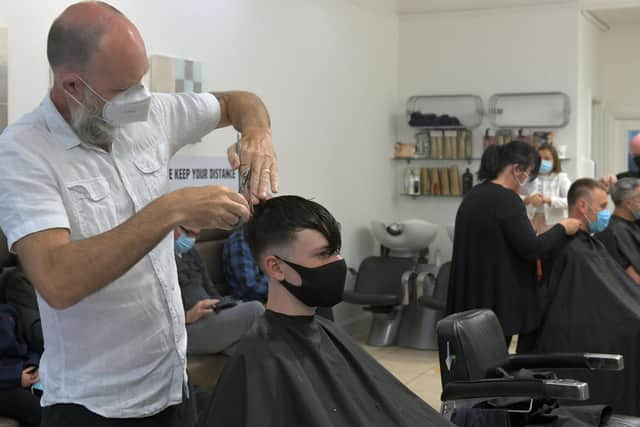 Stock Picture Michael Gillen.
Through social media, the council said its environmental health and trading standards officers had received complaints from worried customers, anxious about the numbers of people allowed in to salons and barber shops and about social distancing. Anyone who is worried that a business is breaking the rules can contact Environmental Health in confidence through the council's website.
However, the council insists that the number of complaints has been low and say that the "vast majority of close contact businesses are complying with Scottish Government guidelines".
A spokesperson for Falkirk Council said: "We have had a handful of reports from the public expressing their concerns over the number of customers in any given space as well as the social distancing of staff and the public while in a premises.
"We are continuing to visit businesses and we're here to give advice if anyone is concerned or if any business needs further advice on how to work with the guidance."
Meanwhile, the number of coronavirus cases across the Falkirk Council area continues to fall.
The latest Public Health Scotland figures show that from April 10-16 there were 48 positive cases, 29.8 per 100,000. This is down from 86 cases in the previous seven day period, and 125 for March 27 – April 2.