Coronavirus in Falkirk: Huge surge in businesses claiming support
Falkirk-based businesses made 860 claims for financial support within just one week of the area moving into Tier 4 in December.
Wednesday, 20th January 2021, 10:25 am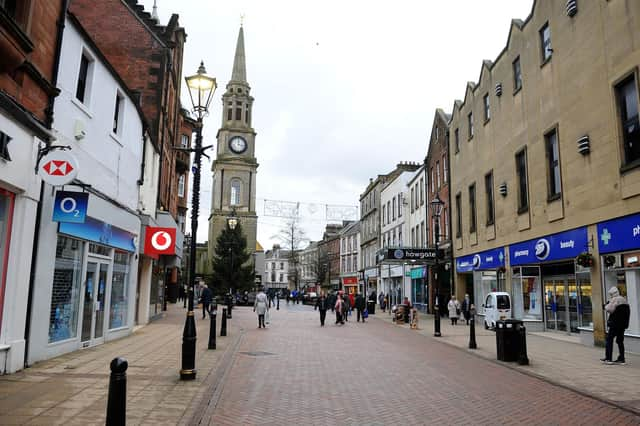 Businesses in Falkirk have been looking for support.
The massive surge of applications was just the latest from desperate businesses looking to get support.
So far, Falkirk Council has helped 2744 local businesses and paid out nearly £26 million worth of grants.
But they stress that the money comes from the Scottish Government - so while they are the ones saying 'no' to people, they are following strict criteria.
Acting economic development manager Pete Reid said: "Our business advisors have been dealing with a lot of distressed businesses and we have tried to support and help where we can.
"Not every business is going to be eligible and that's frustrating because they think its Falkirk Council is rejecting them but it is in the context of contract grant information."
What they and other local authorities can do - and have done - is tell the government where they feel gaps are.
"We do listen when businesses feel aggrieved and sometimes we've got to set the application aside while we await an outcome of the query," said Mr Reid.
The government has announced several new funds that will be available soon and Falkirk - like all other councils - is now waiting for details.
"We recognise that businesses are desperate - these are unprecendented times and the council is trying to do all it can to support them, but we can only react as quickly as we get the information passed to us by government," said Mr Reid.
The new funds are aimed at people who have fallen through gaps, such a taxi drivers, business owners who don't have a premises, and those who have not been directly forced to close but have been affected, such as suppliers for hospitality.
A top-up grant for hospitality, retail and leisure sectors will also be in place soon and by February the council will have launched a discretionary fund for people who don't fit any of the criteria.
Not all of the money will come through the council - Creative Scotland, Scottish Enterprise and Visit Scotland are also giving grants - but they have tried to make all of the options open to businesses very clear.
They are concerned that some businesses are still not aware of the support that is out there and are urging them to check the council's website and social media.
The grant applications take time to process; not only have there been nine different types available there are also checks to stop fraud.
"As with all things, there are always opportunists and we've had to be careful," said Mr Reid. "We have found fraud and we do share that information and refer to the police."
"We're dealing with a lot of applications, a lot of queries and that's why it's so important that businesses need to keep an eye out on our website."
The leader of Falkirk Council, Cecil Meiklejohn, said: "There has been a huge commitment from all the staff who have been amazingly adaptable in a fast-changing climate.
"A significant amount of money has been leveraged into the Falkirk area.
"Is that enough? It's not enough, no. But that's what we have at our disposal and we've sought to maximise that as best we can.
"People are getting tired and weary but we just need to stick with it for the next few months and as the vaccine is rolled out we'll hopefully start to see the green shoots of recovery.