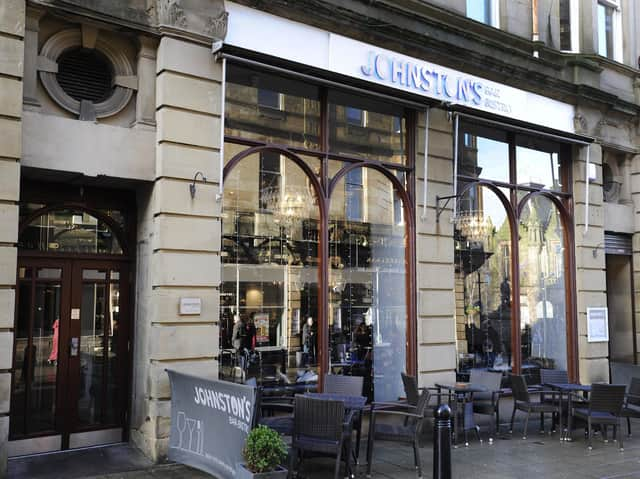 The bar in Lint Riggs has been granted a licence for click and collect.
Members of Falkirk Council's licensing board agreed that Johnston's Bar & Bistro in Lint Riggs could partner with Harris Gin to offer the service.
The Hebridean gin is not sold in supermarkets – instead the distillery works with a network of independent partners.
Once set up, customers will be able to order the gin online and collect it immediately from the bistro.
Speaking on behalf of the bistro, Gordon Emslie stressed that anyone who looks under the age of 25 would need proof of age when collecting their order.
Johnston's was also given permission to install a bespoke cabinet for a small offsales cabinet, which would contain 'premium' spirits.
Members of the board also agreed that older teenagers, aged 16-17, would be allowed on the premises on their own to have a meal without being accompanied by an adult.
The bar was also given a licence for dancing although Mr Emslie stressed this was to accommodate private functions and there was no intention of turning it into a nightclub.
Members of the licensing board agreed it was a well-run facility and granted the changes as requested.