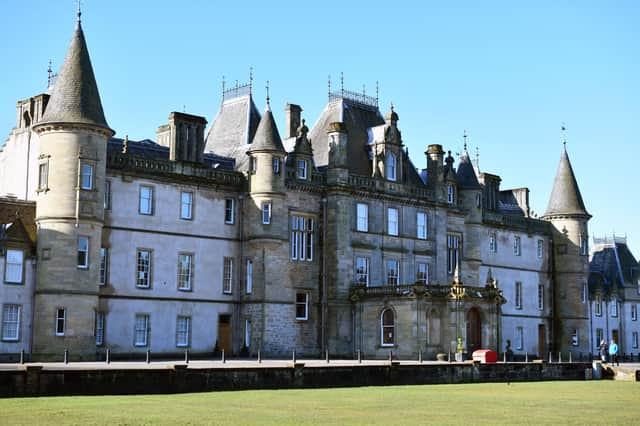 Callendar House is welcoming visitors again, but people must book a time in advance.
Falkirk's historic Callendar House is once again welcoming visitors after months of being closed due to the coronavirus pandemic.
The popular visitor attraction has been subject to extensive safety testing following its prolonged closure, but the team are now delighted to have people visiting once again.
The doors opened to members of the public for the first time on Thursday, September 10 with visits having to be booked in advance.
New measures have been put in place to ensure the safety of both staff and members of the public, and everyone is asked to ensure they follow government guidance.
Falkirk Community Trust, which operates the house, has worked to meet the requirements of VisitScotland's 'Good to Go' accreditation to further assure visitors they are safe to visit.
A new one-way system will take visitors around the permanent exhibitions and into the Georgian Kitchen where costumed interpreters will be waiting to greet them.
The temporary exhibitions are both open – Uprooted in the Park Gallery runs until September 27, while The Waters of Life in the second floor galleries runs until October 31.
Other safety measures in place include an enhanced cleaning regime for Callendar House, hand sanitisers, screens in the gift shop and customers are asked to use contactless card payments where possible.
The number of visitors entering at a time has been limited to eight every 30 minutes, with visitors asked to book their free visit online.
Customers are asked to note that the Tearoom and Drawing Room will not reopen at this time.