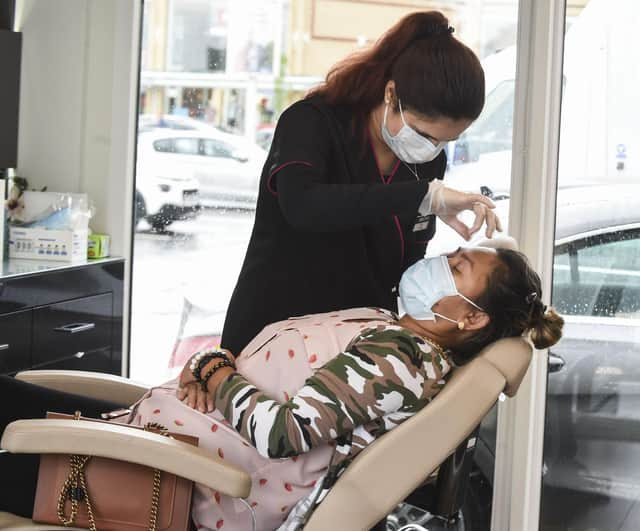 Falkirk Council is reminding beauty businesses that face coverings must be kept on during treatments.
The reminder comes after numerous complaints were received by Falkirk Council from businesses and customers concerned that others were not following Scottish Government guidance on close contact services.
Officers from Environmental Health & Trading Standards have been investigating concerns and, in the first instance, are giving advice to business owners.
Councillor Paul Garner, spokesperson for the Environment said: "The vast majority of business owners and residents are adhering to the rules.
"However, we are concerned that a handful of businesses have misunderstood the guidance and are allowing clients to remove face coverings when receiving treatments so putting others at risk."
"We are advising both business owners and customers that, under current rules, face coverings cannot be removed for beauty treatments.
"Frequently Asked Questions for beauty businesses are expected from Scottish Government soon but due to the risk involved we feel we need to bring this to everyone's attention now."
"If anyone has a concern they can let us know by using our website or by emailing us direct using [email protected] to allow further investigations to take place."