Conifox Adventure Park thanks the Kirkliston community for response to recent vandalism
The team at Conifox Adventure Park has praised the wonderful local community spirit which saw so many offers of help flooding in after recent vandalism there.
Wednesday, 24th February 2021, 11:20 am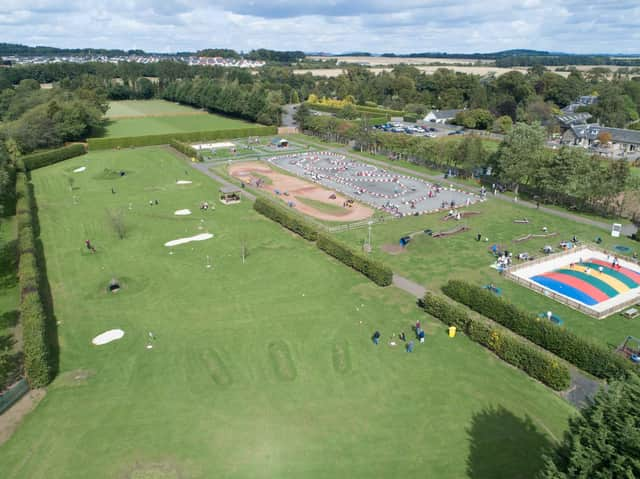 Conifox Adventure Park in Kirkliston, which was a victim of vandalism recently.
Conifox Adventure Park director James Gammell has issued a statement to express his gratitude, in response to the overwhelming support the Kirkliston attraction received following the sad events that saw their beloved space vandalised recently.
He said: "So many friends, visitors and members of the community and local tradesmen have come forward with kind words and offers of help to tidy-up our family business, as well as offers to replace and fit damaged equipment at the park.
"I really appreciate all the messages and the support we have received, and my team and I couldn't have foreseen the extent of your praise and the love you showed us.
"I also feel that it's fair to express our gratitude to many of the parents concerned, whom, by lunchtime on Thursday, February 18 and merely hours after my original post on our social media platforms, had already taken full responsibility and marched their sons to Conifox to apologise and survey the damage.
"This was an example of great parenting and you should all be commended for setting an example to the young men involved."
All of the 13 perpetrators concerned have been identified and the police will now be able to continue with their investigation.
James continued: "We really hope lessons have been learned, and the individuals involved in these extremely distressing acts will now go on to make amends and succeed in life.
"I would be lying if I said the events did not make for incredibly stressful and emotional days – Conifox Adventure Park is our family business, we all love working here and bringing joy to children all over Scotland – but I am also truthfully grateful that such a strong community spirit had the chance to come to the fore."
James and his team have now agreed the youths involved in the incidents will make their way back to Conifox Adventure Park in order to make amends and tidy and clean the marquee, under their parents' supervision.
And the Conifox team hope their insurance policy will cover their claims.
Conifox Adventure Park has been closed due to lockdown, but James and the team hope to reopen soon and continue to offer much-needed joy and a wonderful day out to both children and their families.