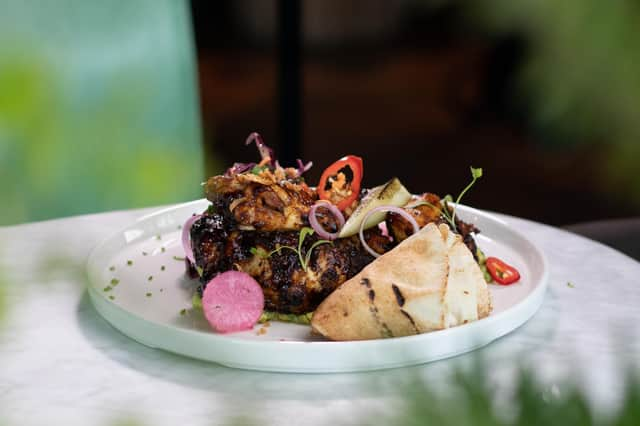 One of the new items on the Buzzworks menu at Port Edgar Marina South Queensferry.
The executive team from Buzzworks challenged themselves during lockdown to reinvigorate their menu, injecting new flavours and dishes, while modernising and enhancing venue favourites.
Led by chef director Trevor Garden, family founder & operations director Alison Blair and executive head chef Laurent Labede, the team invested countless hours in redeveloping menus across the portfolio through idea generation, research and recipe development to cook-offs and the final menu creation.
Buzzworks chef director, Trevor Garden, said: "By utilising fresh, seasonal produce from the fantastic Scottish larder, taking influence from global flavours and implementing a variety of new cooking styles, we have created stunning new menus to inspire our kitchen teams and customers alike.
"While our venues were not operating due to the current pandemic, we were able to invest more time than ever before in menu innovation and development, improving our kitchens and training our teams.
"We're really proud of the final result and believe we've captured the essence of what people love about our venues, while making significant improvements to the quality, taste and diversity of our menu offering. We can't wait to welcome guests back to our venues to experience this first hand."