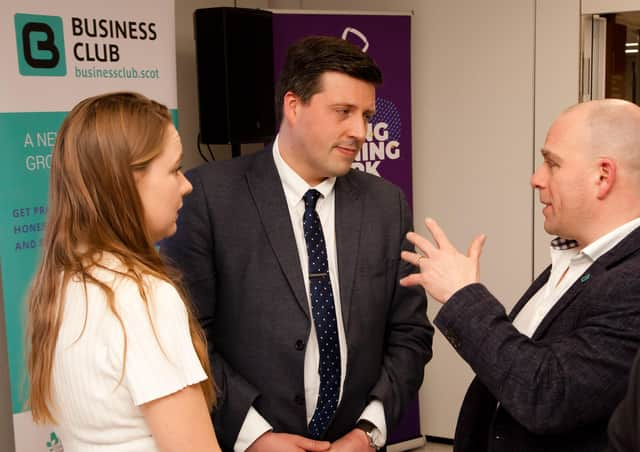 The Falkirk club, which launches on Wednesday will be followed by clubs in Stirling, Alloa and ultimately other regions, and its main aim is to "train members in all the key apects of wehat it takes to run a successful business".
It will charge members £480 per year and membership will be limited to 24.
"The Business Club" has been founded by Neil Bradbrook, managing director of Ahead Business Consulting, and promises practical face to face training.
He said: "Small business owners tell us they have never benefited from formal business training, so whilst they have a passion or area of expertise that they have gone into business with, their business knowledge and acumen is often less.
"I believe this skills gap is the reason most small businesses fail, so we wanted to fix that.
The club offers three hour sessions on topics such as business plans, branding, sales and marketing, funding and finance, as well as discussions on business topics of interest and quarterly social evenings with keynote speakers.
Mr Bradrook said: "The sessions will be very practical and members will be encouraged to implement what they have learned into their own businesses – as the whole purpose is to help their businesses succeed.
"Running your own business can be hard and we aim to provide a support network where owners will feel free to share problems and discuss solutions".
Partners and supporters are listed as Forth Valley College, Forth Valley Chamber of Commerce, Falkirk Business Hub, Kerr Stirling Solicitors and Campbell Dallas Accountants.