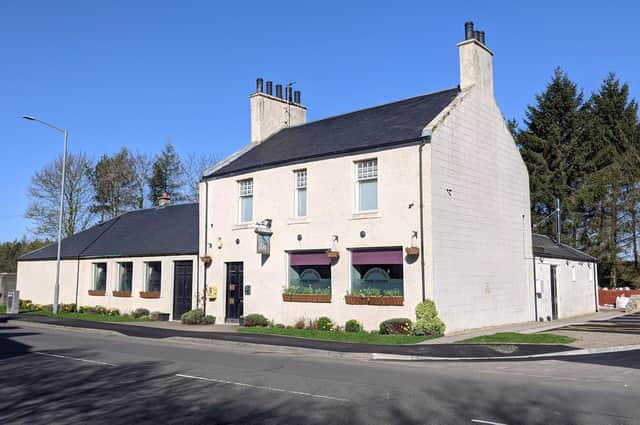 The Corbie Inn, Bo'ness.
Gail and Giles Fairholm are making a few changes at The Corbie Inn – including building storage for trishaws belonging to the charity Cycling Without Age. If planning permission is granted, they will also be putting in new accessible toilets that can be used by anyone during pub hours and by people with a Radar key at all other times.
Mr Fairholm, a joiner to trade, offered to build a new home for the trishaws, which allow local nursing home residents to experience the fun and fresh air of cycling.
They are also installing new play equipment in the beer garden to make the most of its location right next to the Bo'ness & Kinneil heritage railway line, as their youngest customers will be hoping for a toot from the steam trains.
Mr Fairholm hopes the changes will benefit the community but also that improving facilities for the growing number of walkers and cyclists will be good for business.
The new storage facility will be built just as the number of trishaw trips along the Foreshore is expected to increase. The Scottish Greenways Programme is leading a project to make it easier for people to enjoy a walk or cycle along the Foreshore.
The next steps will be upgrading some of the crossings of the historic railway. The Falkirk Council-led project is funded by Sustrans Scotland with support from Bo'ness Community Council, Cycling Without Age, Friends of Kinneil, SRPS and local business.