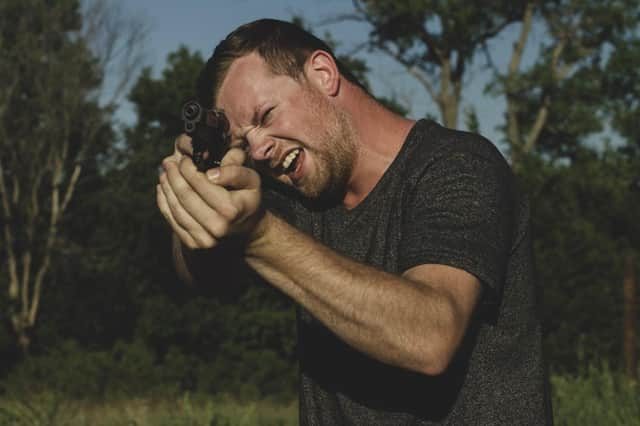 Bo'ness actor Gary Wales, pictured as 'Glover' in The Deal.
Gary (25), who played Healtor Frey in Game of Thrones, is working with David Penman to create RAGE, a short movie that highlights substance abuse and domestic violence. Their film companies GAW Films and DP Productions are collaborating to create this piece.
Cast and crew are ready to start shooting in Glasgow in the coming months, but production can't start until they raise enough funds.
Speaking about this exciting project, Gary, who has acted since he was six, is hopeful he can raise the funds to produce this short film.
He said: "RAGE is a short film that will highlight and raise awareness about the connection between drug and alcohol abuse and domestic violence.
"We need to raise £1000 before we can start filming and the money will be used to hire equipment, pay the crew, and to provide travel, food, and Covid-19 Supplies.
"It's just been a few days since the indiegogo fundraising page went live and we are already at 32 per cent.
"The film will be about 12 minutes long, and we're also going to be making a 30 minute behind the scenes film which will show how we put it all together."
The short film will tell the story of a seemingly normal family man who goes out for a date night with his wife. After a night spent drinking heavily and taking an assortment of drugs, things then take a nasty turn when they return home.
Gary and David met a few years ago after Gary had first initially announced creating RAGE. Gary and David then co-wrote the script.
Gary explained: "As I had seen a lot about domestic violence being linked to drug and alcohol misuse in the media I jumped at the chance to be part of the film.
"It will be a powerful movie as it is such a relevant topic with the circumstances that we are in right now with the ongoing pandemic.
"With everyone being in lockdown there has been more and more reports of substance abuse which can be directly linked to domestic violence."